Kerry Jones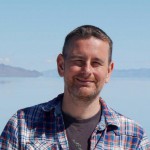 Join me, Kerry Jones every Friday 12-1pm Lunchbytes on GLOSS FM for the Great Destinations radio show. This weekly show is aimed at 35-64 year old travellers.
We present a mix of features, on-location reports, reviews and expert interviews to inspire curious and interested travellers. Each week we share stories and travel tips from two professional travellers – a travel blogger and a travel writer. There's a weekly segment on staycations, hobby holidays and travel technology, too.
If you once backpacked but now expect some convenience and comfort as you learn about the history, culture, food and unique experiences around the world, this is the show for you. Affordable travel and money saving tips are a strong theme of the programme. Our listeners don't want luxury at any cost!
Thornbury & District

Mist

High: 7°C | Low: -2°C