Tony Bradley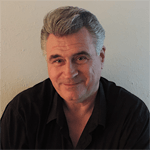 Hi, I'm Tony Bradley and I present 2 shows on Thornbury Radio:
- The Dance Band Days - Thursday and Sunday Evenings
- Anything Goes - Tuesday evening
"The Dance Band Days" were the period when the orchestras and bands dominated the airwaves, films, shows and record buying between the 1920s and the 1950s. The music reflects the films and shows, plus the dance crazes, jazz, and later big band swing music. The period is regarded as a golden age of popular music. The music is still very much with us and is rapidly growing in popularity amongst younger audiences. The show will feature many of the current bands and orchestras playing this wonderful music in the 21st century.
In "Anything Goes" I play a wide variety of vintage music from many different genres, up to the early 1960s, with a focus on the popular music and singers of the 1940s and 1950s. The show includes vintage broadcasts, spoken word, poems, comedy songs, plus quizzes, such as name that song and name the mystery singer, plus chat from me.
I am no stranger to Gloss FM and Thornbury, having presented shows on the Station since 2007. I know that many people, those that remember it first time around, and also younger audiences, enjoy this kind of vintage music. It is something of a musical Golden Age.
Do join me on at 8pm on Thursday and Sundays for "The Dance Band Days" and 8pm Tuesdays for "Anything Goes".
Send me a message!
This form could not be found
Thornbury & District

Mist

High: 7°C | Low: -2°C