About Us
Radio for Thornbury, by the people of Thornbury!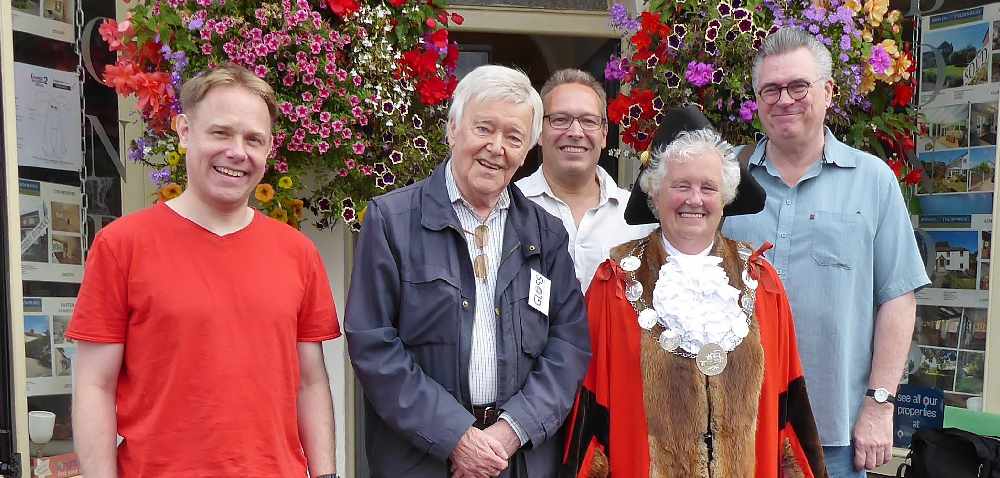 Hello, we are Thornbury Radio Gloss FM.
We are a not-for-profit organisation regulated by the Office of the Regulator of Community Interest Companies. Our mission is to deliver a hyper-local radio station serving Thornbury and District.
We aim to deliver high quality, relevant programming to Thornbury. We support development of our community through frequent on-air mentions, sponsorship and campaigns. Unlike other stations, scarcely 10 minutes will pass without you hearing the word "Thornbury" or something else that is locally relevant!
Musically we are far more diverse than other stations on the dial. In contrast to most commercial stations that playlist only 300-400 songs, our playlist has over 5000 songs, and that excludes the music we play in specialist shows!
This website and web station are just the beginning. Our immediate aim is to showcase the station and develop support for a permanent FM broadcast licence application to Ofcom. In time we hope to broadcast digitally to Thornbury on DAB. There are some exciting developments on that front that will make it possible for small stations to "join the big boys" on DAB!
Thornbury Radio GLOSS FM is more than a radio station – it is a portal for Thornbury. We will highlight local events in and around Thornbury. We will spotlight local organisations and get to grips with local issues that affect Thornbury.
Thornbury Radio Gloss FM is owned and operated by Thornbury Media Community Interest Company which is registered in England & Wales, Company Number 10727113.
Thornbury & District

Medium-level cloud

High: 13°C | Low: 7°C