How to Listen
There are a number of ways to listen: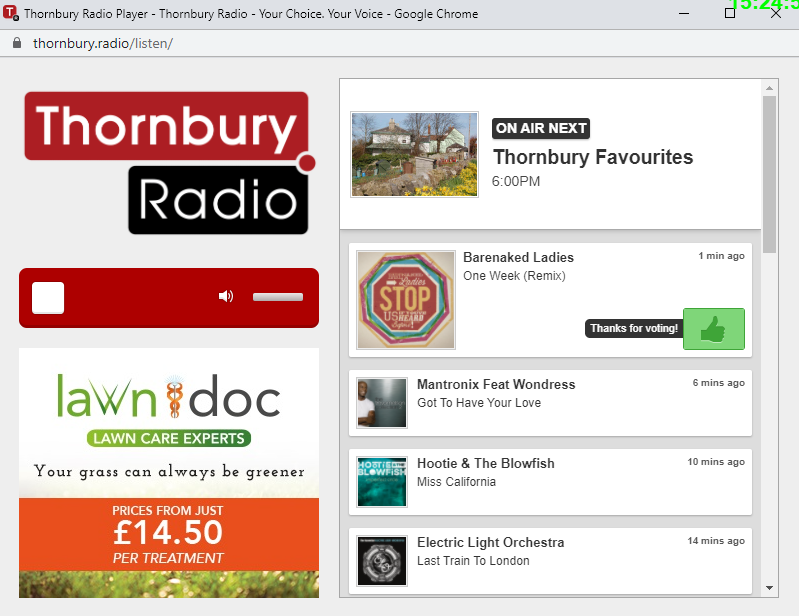 On the radio! We are on 105.1FM in and around Thornbury, and 107.5FM In Olveston, Tockington, Almondsbury & Severn Beach.

On a car radio you might need to find a manual tuning mode to find us - or do a scan in a stong signal area on high ground like at Dobbies Garden Centre on Milbury Heath

On a domestic radio, make sure the rod aerial is fully extended, and try a few different angles. Make sure the radio is near a window.

Other nearby electronic things can interfere - particularly LED lighting. Turn them off or move the radio away.

For details of our FM coverage area click here!

Website. Visit www.thornbury.radio and click "Listen Live". Our radio player will pop up. It has several good features like telling you what songs have been played, what's next, and even "Thumbs Up, Thumbs Down" buttons to tell us your music preferences. We are also on tons and tons of Internet Radio apps like Tunein.

On your mobile phone - simply download the Thornbury Radio App - details here.

Amazon Echo (Alexa) - Just say "Alexa - Enable Thornbury Radio" to enable our bespoke Alexa Skill. That is a once-only task, from then on just say "Alexa, play Thornbury Radio"

Google Home smart speakers - just say one of the following:
"Hey Google, ask Thornbury Radio to play"
"Hey Google, talk to Thornbury Radio"
"Hey Google, Thornbury Radio"
Radio Directories - we are listed on a number of radio directories and Apps. If you use one that we are not on, please let us know!

Internet Radio - These are just like normal radios that can also connect to your home WiFi and play Thornbury Radio. We are listed on Pure which most such internet radios use. If your internet radio does not list Thornbury Radio, please let us know giving the make and model and any other information! As a last resort you could simply enter the direct link to our radio web stream which is https://s42.myradiostream.com:29400

DAB Radio - We are not on DAB yet, but if you own a DAB radio, check to see if it has Internet Radio (WiFi Radio) functionality - many do. Then follow the steps above.

TV - if you have a smart TV you may be able to receive us on that if your TV uses vTuner or Tunein. If it offers an alternative radio system that we are not on, please let us know!

If this page does not describe the way you listen, please let us know! Contact Us!
Radio Apps and Directories
We are available on the following radio Apps and Directories. We aim to be available on as many platforms as possible, please let us know if you find one that we are not on!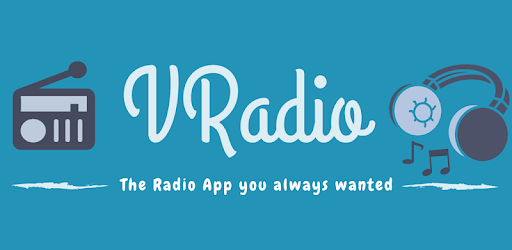 Thornbury & District

Medium-level cloud

High: 18°C | Low: 16°C