Thornbury Musical Theatre Group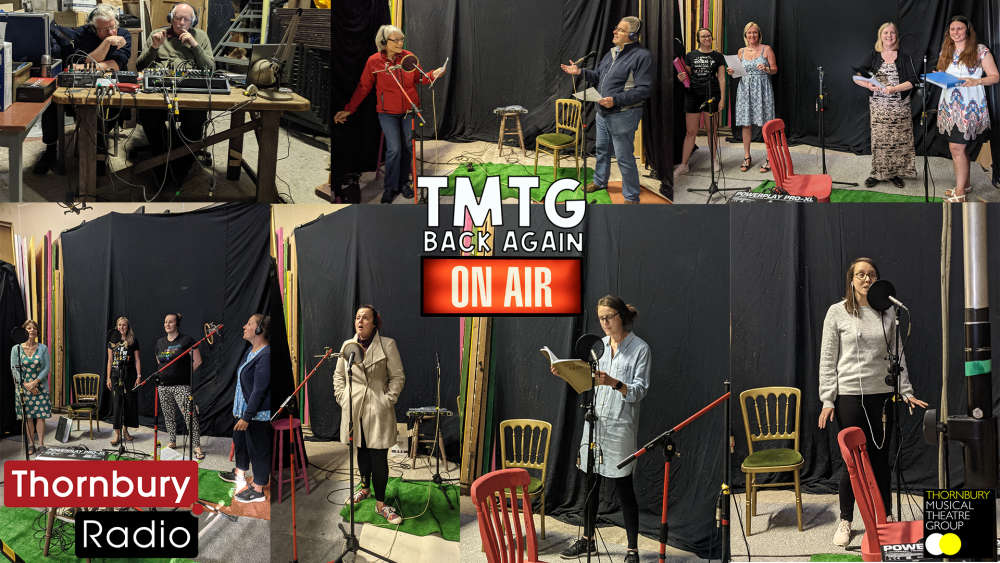 Thornbury Radio will be broadcasting two one hour special programmes presented by Thornbury Musical Theatre Group (TMTG). Since the Armstrong Hall has been closed, TMTG have lost vital performance space in the town, so they have decided to take to the air and perform on Thornbury and surrounding area's very own local Radio Station.

Back in June 2005 TMTG staged "On Air" a celebration of radio and in June 2016 they turned the Armstrong Hall into a television studio to celebrate the sights and sounds of the small screen. In these programmes, members of TMTG have selected and will be performing their choice songs, recorded in the group's make shift recording studio created in their scenery store in Oldbury. It was produced under lockdown conditions, each voice part recorded separately and then painstakingly blended together.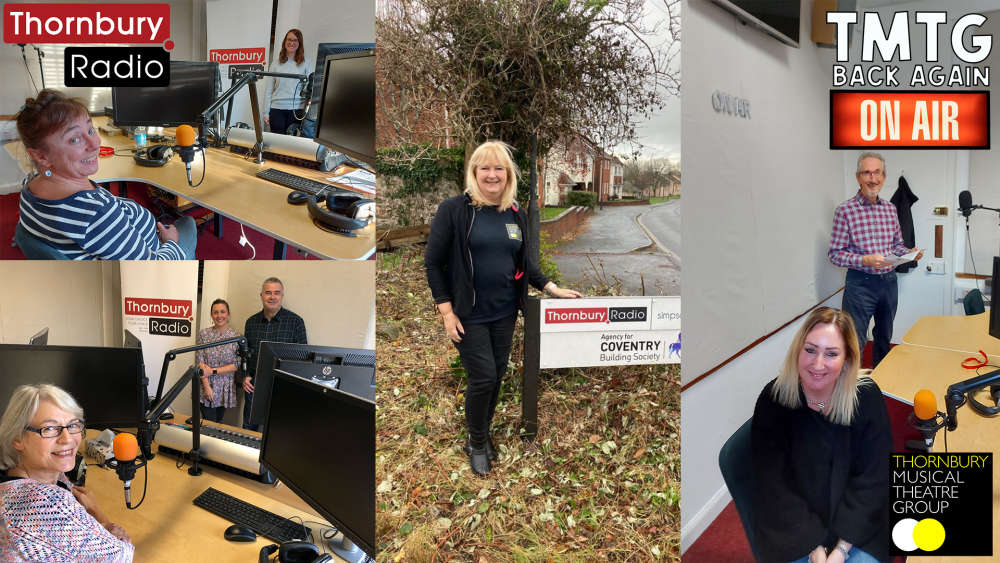 Thornbury & District

Medium-level cloud

High: 6°C | Low: 5°C